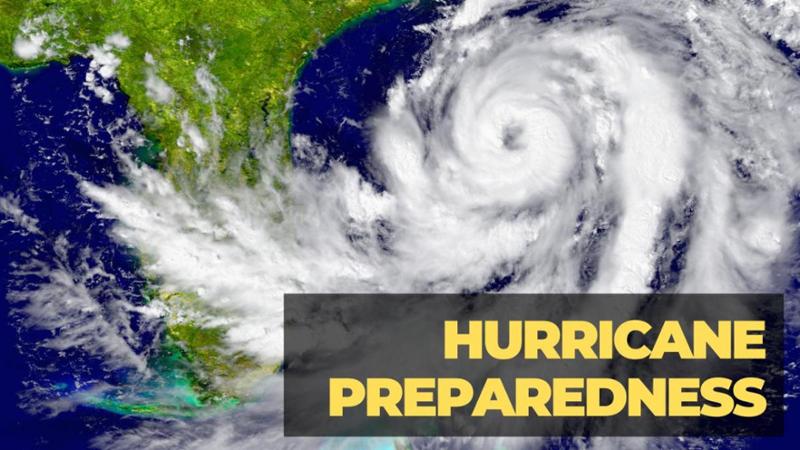 Dear Friends,
Hurricane season has begun. Planning and preparation make all the difference in an emergency. It is never too early to begin preparing and ensuring you have access to all the resources you need to execute a plan for you and your family in the event of a hurricane.
Please do not hesitate to reach out to my office if you need any assistance in preparing for hurricane season. In the meantime, here are some tips on proactive steps you and your loved ones can take to prepare:

First, make a plan. If the moment comes to evacuate or shelter in place, knowing where to go in a timely fashion could save your life. If you don't have a plan already in place, click here to create one. Resources are also available for your pets and animals.
You can also download the FEMA mobile app which is available in both English and Spanish, for a complete checklist of emergency supplies, maps of open shelters and recovery centers, disaster survival tips, and weather alerts from the National Weather Service.
Third, stay informed. The path of storms can often be uncertain, so it is important to stay up to date with the latest information. Here are some useful resources:
Traffic Updates During Emergencies:
Agency Resources
FEMA:
HUD:
FLORIDA DEO:
SBA:
DOL:
IRS:
NHC:
CDC:
EPA:
MONROE COUNTY:
POWER OUTAGES
Florida Power and Light (FPL)
Phone Number: 1-800-4-OUTAGE (1-800-468-8243)
KEYS Energy Services
Phone Number: (305) 295-1010
Florida Keys Electrical Cooperative
Phone Number: (305) 852-2431
BROKEN WATER LINES
Miami- Dade Water and Sewer
Phone Number: (305) 468-5900
Florida Keys Aqueduct Authority
Phone Number: (305) 296-2454