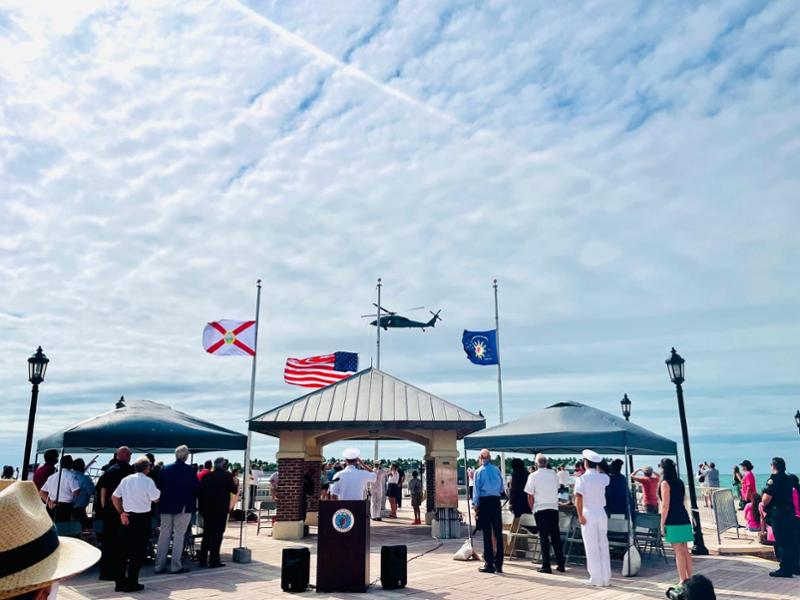 MIAMI, FL – Congressman Carlos A. Gimenez (FL-26) announced today a round of funding disbursed by FEMA to the Utility Board of the City of Key West Electric Resilient Infrastructure Project. The nearly-$4.5 million grant comes in addition to the $2.4 million disbursed in 2020.
According to FEMA, this grant will fund the strengthening of overhead power distribution lines by replacing 423 wood distribution poles with ductile iron poles. The existing wood poles support main electrical feeders fed from utility substations. This project will help protect the ductile poles from winds north of 145 mph, making Key West's electrical infrastructure much more resilient to natural disasters common in the area.
"This is a huge win for Key West. Monroe County remains a high-risk area for tropical storm and hurricane damage. This project will undoubtedly help keep South Florida the greatest place to live, work, and raise a family. In Congress, I'll keep fighting for more resources and assistance for Monroe County in the aftermath of Hurricane Ian. This includes fighting to secure Category A designation from FEMA and Monroe County's inclusion on President Biden's list of counties set to receive full individual and public assistance from FEMA,"
Gimenez said
after announcing the grant.