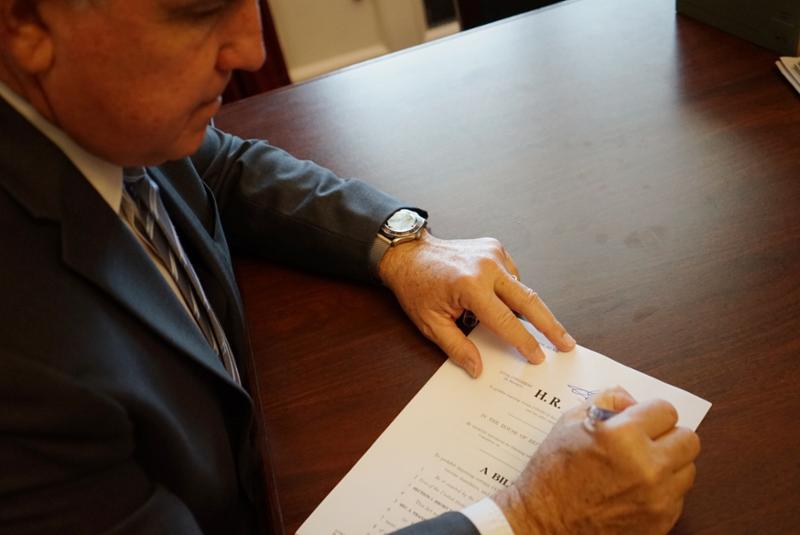 WASHINGTON, D.C. – Congressman Carlos A. Gimenez (FL-26) introduced today the America Reopens Act. The legislation ends all federal-level mandates of COVID-19 restrictions, including ending the federal mask mandate on systems of transportation such as U.S. airlines.
"America has made remarkable progress combating COVID-19. Millions of Americans have resumed their everyday lives—yet far too many refuse to abide by the science and have remained persistent on keeping outdated COVID-19 mandates in place. It's time for America to reopen," Gimenez said upon introducing the legislation in the House of Representatives.
The legislation is supported by Ashley Moody, the Attorney General of Florida, following her lawsuit against the Biden Administration seeking an immediate end to the federal mask mandate. In supporting the legislation, Moody said:
"President Biden's unfounded and unlawful mandates have frustrated employees, employers, travelers, and parents alike. As Attorney General, I've taken this Administration to court and won several times. I'm proud to stand with Congressman Carlos Giménez in supporting the America Reopens Act. The Biden Administration does not have this kind of authority, and this legislation would make that even more clear."
The America Reopens Act is currently co-sponsored by:
· Rep. Maria Elvira Salazar
· Rep. Byron Donalds
· Rep. Kat Cammack
Summary:
The America Reopens Act encompasses our transportation, education, and commerce sectors.
Specifically, this legislation:
Prohibits any federal agency or entity that receives federal funding from imposing proof of COVID-19 vaccine, COVID-19 test, or face covering on American citizens or permanent residents at transportation hubs and when using any conveyance (aircraft, train, road vehicle, vessel, etc.)
American citizens and permanent residents may travel domestically in the United States without having to show proof of COVID-19 vaccine, COVID-19 test, and wear face covering
Canadian and Mexican nationals who are seeking to temporarily enter the United States for business or are involved in interstate commerce may enter without showing proof COVID-19 vaccine. This also included commercial truck drivers.
Prohibits federal funds from being used to develop, implement, and enforce any COVID-19 vaccine passport system
Implements a program carried out through the Secretary of Education to provide grants to students that currently do not have access to in-person instruction to pay for certain educational expenses. The grant funding will be redirected from unobligated CARES Act funds.
###