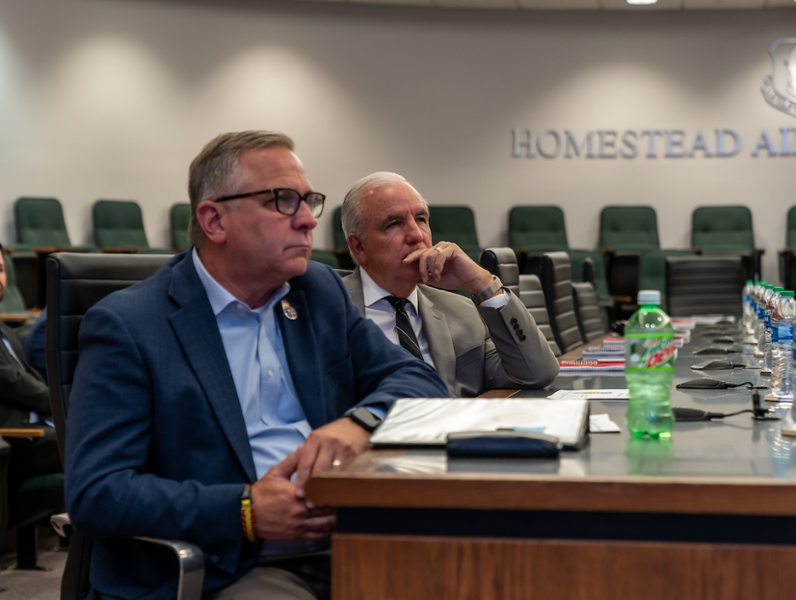 WASHINGTON, D.C. – Congressman Carlos A. Gimenez (FL-26) introduced The Protecting Critical Ecosystems and Military Readiness in Florida Act in the House of Representatives. The legislation would prohibit civil aviation operations at Homestead Air Reserve Base (HARB) in Homestead, Florida. U.S. Senators Marco Rubio (R-FL) and Rick Scott (R-FL) introduced companion legislation in the Senate.

"Preserving the Homestead Air Reserve Base for its original intent and purpose is critical to protecting our national security interests," Gimenez said. "This legislation will ensure the base's functionality and main objective are stated by law as such. Allowing aircrafts not affiliated with our military or armed services to utilize an air reserve facility would only compromise our country's national security. Prohibiting joint use of the Homestead Air Reserve Base limits and ensures the protection of our strategic interests. I thank Senators Rick Scott and Marco Rubio for introducing this legislation in the U.S. Senate."
"Civil use of HARB would harm our military readiness and jeopardize critical Everglades restoration projects," Rubio said. "This bill would ensure that corporate special interests do not come before our national security."

"I'm committed to preserving and enhancing military readiness on our bases, and as a member of the Senate Armed Services Committee, I was proud to lead the effort to include this provision in the National Defense Authorization Act," Scott said. "I'm thankful for Senator Rubio's support on this important issue, and proud to join him to introduce this good bill."
For years, HARB has been a central focus of special interests that wish to secure commercial passenger and cargo operations to expand the urban development boundary in southern Miami Dade County. Those proposals have the potential to impact military readiness and diminish efforts to conserve and restore critical habitat near HARB and Biscayne Bay.
###