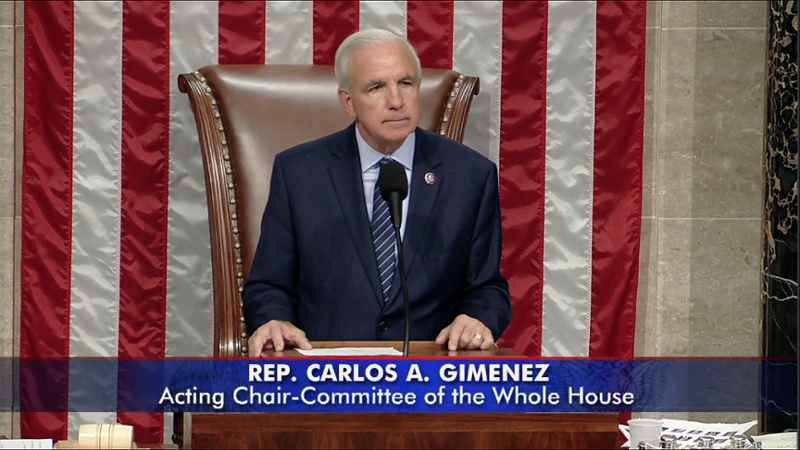 WASHINGTON, D.C. - This morning, March 24th, Congressman Carlos Gimenez presided over the house floor for the first time ahead of the passage of H.R. 5, the Parents Bill of Rights, which he co-sponsored.

"I arrived in the United States as a six-year-old boy — exiled with my family shortly after the Communist takeover of our native homeland, Cuba. Today, I presided over the Floor of the U.S. House as a Member of Congress. Only in America!" Gimenez said.


Congressman Carlos Gimenez (R-FL) is the only Cuban-born Member of the 118th Congress, having been forced from his homeland shortly after the Communist takeover of the island. Rep. Gimenez represents Miami-Dade County and the Florida Keys. He serves on the House Armed Services Committee, Homeland Security Committee, and the Select Committee on China.
# # #